It takes a village to raise our children, and we are grateful that our entire community understands the importance of a solid education from an early age. In fact, education is one of the key components to a successful, happy life, and we are happy to provide support for our adult Members as well.
Councillor William Kaysaywaysemat holds the Education Portfolio and acts as the Chairperson of the Education Committee.
The Education Department oversees all education available to KFN Members, from day care to trades training and post-secondary study. This includes:
Resource centre
Hot-lunch program
Student counselling
Incentive programs
Post-secondary support
School bus & Class 1A driver training
Adult basic education (ABE program)
Adult training & skills development
"We want Education to give our children the knowledge to be proud of themselves and the knowledge to understand the world around them"
~ Adopted from the document Indian Control of Indian Education, 1972
Chief Kahkewistahaw Community School (CKCS)
CKCS serves our community for grades K-12. We also house the Head Start and Daycare programs for our youngest Members. Our building was built in phases, beginning in 2004 and completed in 2019.
Our enthusiastic staff offer many extracurricular activities, such as track and field, soccer, basketball, crafts, music, fiddle, drama, and dance. Our parent mentors join us in the classroom and provide reading, math and supervision support. Elders visit from time to time to share traditional knowledge, stories and language opportunities.
Older students visit Ochapowace Sports Academy once a week for extensive sports and fitness training. A partnership with Yorkton Tribal Council provides additional support such as speech and language therapy, occupational therapy, educational psychologist, cultural adviser, sports coordinator, and balanced literacy support.
Faith Watson – Principal
Trudy Bellegarde – Kindergarten
Tammy Obey – Grade 1
Jacky Alexson – Grade 2
Mavis Bear – Grade 2
Carolyn Isaac – Grade 3
Nicole Bear – Grade 3
Nicole Lerat – Grade 3
Alana Taypotat – Grade 4
Kelly Baptiste – Grade 5
Rebecca Wiens – Grade 6
Colleen Bobb – Elementary Math Teacher
Irene Isaac – Grade 7 & 8
Martina Taypotat – Grade 8
Kendra Taypotat – Grade 9
Aleah Willner – Grade 10
Duncan Holness – Grade 11
Karyn Booy – Grade 12
Billy-Jo Laswisse – Physical Educator
Jacob Louison – Education Assistant
Tiffany Leonard – Education Assistant
Cory Fitzgerald – Educational Assistant
Tina Alexson – Early Years Coordinator, Day Care & Head Start
Brittany Bobb – Head Start
Sylvia Crowe – Nursery – Early Childhood Educator (Toddler Educator at the Alice Francis Daycare)
Amanda Bobb – Day Care Worker
Anika Alexson – Day Care Worker
Nadine Isaac – Day Care Cook
Andy Stewart – Breakfast/Lunch Coordinator
Terry Bob – Land Base Learning
Clorice Delorme – Inclusive Education Teacher
Darlene Taypotat – Student Liaison
Jennifer Alexson – Custodian
Lorraine Blackbird – Custodian
Ronald J. McKay – Maintenance Supervisor
Joni McKay – Bus Driver
Les Sparvier – Bus Driver
Robin Alexson – Bus Driver
Karen Taypotat – Kitchen Help
Krista-Ann Spencer – CKCS Receptionist & Administrative Assistant
Post-Secondary Education & Adult Training
We promote and facilitate education and training for KFN Members on- and off-reserve. We aim to support Members in achieving their goals, through help with transcripts and applications, funding support, and even determining what career options could be suitable for your skills and strengths.
Our clients have studied with the Yorkton Tribal Council Labour Force Development and Pre-Employment Support, Saskatchewan Indian Institute of Technologies (SIIT), Saskatchewan Polytechnic, and the Universities of Regina and Saskatchewan.
If you are ready to start down your career path, or if you're looking for a change, contact us by phone: 306-696-3291 or email: kahkewistahawpostsec@hotmail.com
Bachelor of Education on Kahkewistahaw
The University of Saskatchewan and the Indian Teacher Education Program (ITEP) offers a four-year teaching degree program on our Nation, providing post-secondary training for our Members and for those from surrounding communities. This innovative program benefits our students, as they are learning with current teaching pedagogy, and benefits our Members who want to obtain an education without having to leave the reserve.
Read more about how the program came to be offered on Reserve Land.
Post-Secondary Funding Program
We are pleased to provide tuition support and living allowance to eligible members while they pursue their academic education. Qualifying programs must be 32 weeks in duration or more, and must lead to a certificate, diploma, or degree which will provide a viable career opportunity. There is also a limited budget for shorter courses through Adult Training. Contact us for more information.
All Kahkewistahaw Members are eligible for post-secondary funding, but we do not necessarily have enough funding to fully provide for everyone. In 2019, about 50 KFN Members received financial support. Priority goes to students who:
Have recently graduated grade 12
Have graduated grade 12 with honours
Are applying for funding for the first time
Applications
New and continuing students are urged to submit their complete funding application (with all paperwork and documentation) with plenty of time before the deadline dates below, in case of errors or problems.
If you are a Grade 12 graduate and member of the Kahkewistahaw First Nation and wish to apply for funding through this program, you are advised to contact our Education Coordinator for consultation including the documentation required for you to complete your application.
Funding Application Deadline Dates
February 28 – Spring/Summer
April 30 – Fall Semester
September 30 – Winter Semester
* Please note: These deadline dates are final, with no exceptions. Continuing students who do not submit their applications to continue funding by the deadline date are in danger of losing funding.
For questions about post-secondary funding or your application, please contact our Post-Secondary Coordinator Joy Starr.
Councillor William Kaysaywaysemat – Portfolio Holder
Bernice Taypotat – Committee Elder
Josephine Kaysaywaysemat – Committee Member
Charlene Alexson – Committee Member
Leila Bob – Committee Member
Thorina Wilson – Committee Member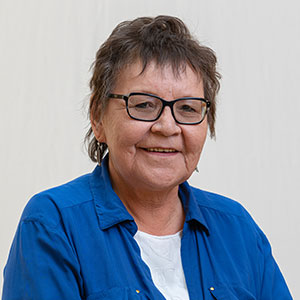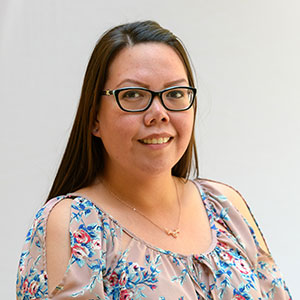 Krista-Ann Spencer
CKCS Receptionist & Administrative Assistant
Phone: (306) 696-3304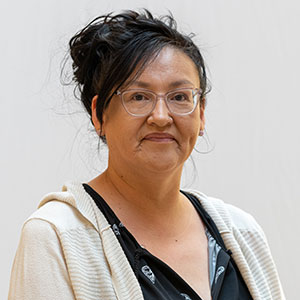 Tina Alexson
Daycare
Phone: (306) 696-2644
Headstart
Phone: (306) 696-3291
Ron McKay
Maintenance Supervisor